curator

MOSAÏQUES FESTIVAL OF WORLD CULTURE

2004-2007

Mosaïques was the largest annual 10 day festival funded by the French Institute, I was given free reign to curate and to take risks in programming UK premieres of many first time directors, unknown at the time, but later to be celebrated worldwide.

Highlight
Working with Julien Planté, Natacha Antonolini.


Venues:

Ciné Lumière at the French Institute

(Institut Francais du Royaume Uni)

Ritzy Cinema
Peckhamplex
Picturehouse Greenwich
British Museum
V&A
*


INTERVIEW:
Carnet Nomad - France Culture
curator
WOMEN'S CINEMA FROM TANGIERS TO TEHRAN

In 2008 I co-curated Women's Cinema from Tangiers to Tehran with James Neil of

Parallax Media.


A 10 day festival with over 40 films, events and music. We also held a Film Symposium in partnership with the

Centre for the Advanced Study of the Arab World (CASAW) at Edinburgh University.


Venues:

Ciné Lumière


ArtZone


Cambridge Arts Picturehouse
Leighton House Museum
London Film School
Rich Mix
Ritzy Cinema



Additional Funding came from Creative Europe's Euromed fund - Medscreen
and

Film London


In partnership with Arab Media Watch

Following the success of the festival

ArteEast

toured the whole festival across the United States at

Universities.





2004
Mosaïques
Highlights

Blissfully Yours - Apichapong Weerasethakul

Milles Mois - Faouzi Bensaïdi

Since Otar Left - Julie Bertucelli

I Will Sing For You - Jacques Sarrasin

The Agronomist - Jonathan Demme

Untouched by the West - Raymond Depardon

At Five in the Afternoon - Samir Makhmalbaf
2005
Mosaïques
Highlights

I Even Met Some Happy Gypsies - Aleksander Petrovic

Exiles & Les Princes - Tony Gatlif

Viva Laldjerie - Nadir Mockneche

Schizo
- Guka Omarova

Les Statues meurent aussi & Sans soleil - Chris Marker

Le Grand Voyage - Ismaël Ferroukhi
2006
Mosaïques
Highlights

Une Matin bonne heure - Gahité Fofana

Quand Les Hommes Pleurent & THe Sleeping Child - Yassmine Kassari


Nuit Noire, 17 octobre 1961 - Alain Tasma

La Trahison
Philippe Faucon

Saratan - Ernest Abdyshaparov

A Perfect Day
Khalil & Joana Hadjithomas

Be With Me - Eric Khoo
2007
Mosaïques
Highlights

Glue - Alex dos Santos

Alan & Samir
Yann Demange

Bye Bye Africa & Darratt - Mahamat-Saleh Haroun

Transilvania - Tony Gatlif

Rome Rather Than You - Tariq Teguia

Wesh Wesh, What's Up & Bled Number 1 - Rabah Ameur-Zaïmeche

Highway - Sergei Dvortsevoy

Battle of Algiers - Gillo Pontecorvo
2008
Women's Cinema from
Tangiers to Tehran
Highlights

Caramel - Nadine Labaki

The House is Black - Forough Farrokhzad

The Silence of the Palace - Moufida Tlatli

Leila and The Wolves - Heiny Srour

Like Twenty Impossibles - Annemarie Jacir

Bitter Water - Maysoon Pachachi

Inch'allah Dimanche - Yamina Benguigui

curator
Marrakech Biennale 2012
I curated the Film section of the 2012 Marrakech Biennale

Highlight
Masterclass with Hicham Lasri and Mohamed Bakrim following screening of The End

Venues across Marrakech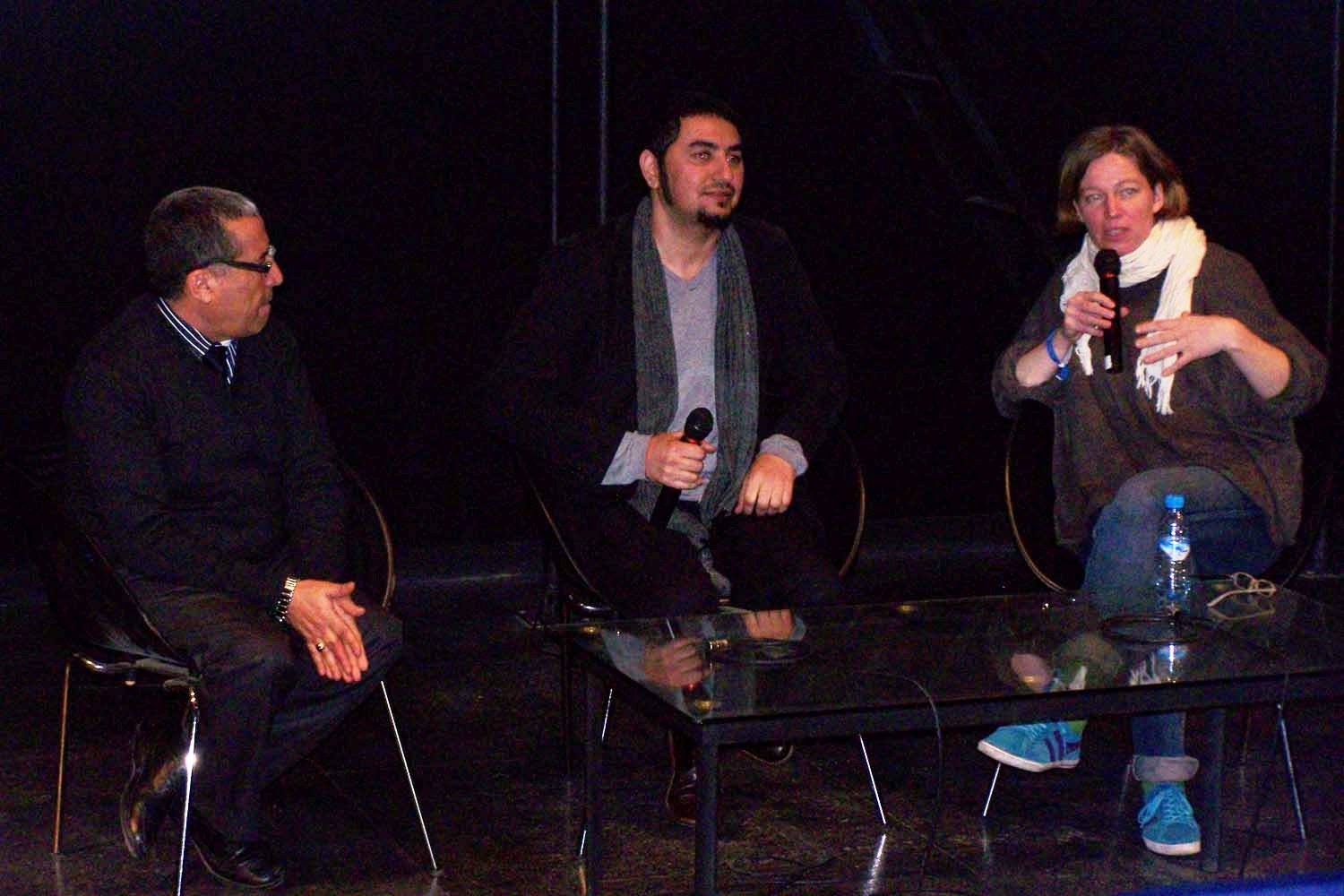 Mohammed Bakrim, Hicham Lasri, Suzy Gillett @ ESAVMarrakech



***
curator
Film Africa 2013

An annual 10 day festival I was hired to curate

Film Africa

2013, the UK's largest African Film Festival.

Highlight
Working with Ashley Clark who went on to become Senior programmer at

BAM

in NY.


Venues:
BFI Southbank
Ciné Lumière at the French Institute
(Institut Francais du Royaume Uni)
Ritzy Cinema
Rich Mix
South London Gallery
Hackney Picturehouse
University of Westminster


Flyer Film Africa 2013






Interview on Bird's Eye View

https://www.birds-eye-view.co.uk/industry-insights-film-africa-curator-suzy-gillett/


Film Africa 2013
Highlights:

Sodiq -

Adeyemi Michael



Black Girl - Sembene Ousmane

L'Afrance & Andalucia &
Tey - Alain Gomis

Babylon - Aladeddine Slim

Touki Bouki - Djibril Diop Mambety

Milles Soleils - Mati Diop

A Screaming Man - Mahamat-Saleh Haroun

The Virgin the Copts and Me - Namir Abdel Messeeh

The Battle of Tabatô - Joao Viana



Demain C Loin

- Pierre-Emmanuel Urcun