Consultancy Script and Edit Consultant

I have decades of experience reading and writing reports on scripts for major European funding agencies as well as giving feeback on rough cut edits for European Production Companies and individual writer/directors.

I can do a scene by scene breakdown and skype or a report with key issues.
I can watch a rough cut / assembly and offer pertinant feedback.

"I'm more than impressed"


Recently asked to feedback on a script to tweak prior to application for production funding - just heard they got their funding.



"thank you for your relevant yet empathic feedback."


please write to me at gillettsuzy(@) gmail.com for consulting on your feature script or treatment (documentary and fiction) or rough cut edit.
Focus 2021
Content Curator

I curated the content programme with over 40 industry panels with over 150 speakers for the annual Focus - The Meeting for International Production
https://www.tlgfocus.com/programme/
and chaired the "in conversation with Ita Obrien", the UK's leading intimacy co-ordinator.








Films Skills and Talent Development
Working with film schools and companies in the screen industries – to develop, finance, create and run talent development programmes, from early career to executive level. Producing events, films and collaborations.

• Building partnership projects including across private & public sectors


• Identifying skills gaps & needs , for individuals, teams & companies


• Creating learning experiences with clear, measurable outcomes


• Empowering new talent through mentoring, training & guidance


• Understanding client & audience/end-user needs


• Writing proposals, bids & pitches

• Managing departments & teams, including budgets, resources & staffing

select clients



Short Waves Festival June 2021, Pozan Poland

I ran a workshop entitled
Creative Curating as Collective Collaboration


Barbican
Young Film Programmers


I've spent the past seven years leading tri-monthly evening meetings between September-March facilitating the Barbican Young Film Programmers to curate Chronic Youth. I was approached by the Barbican in 2014 to devise and run an educational programme that would empower young people to develop skills in event management, marketing and curating, working as a team and building their own network and community. Alumni include T A P E Collective.



Course Leader

2015, 2016, 2017, 2018, 2019, 2020, 2021.
The Barbican Young Film Programmers
https://www.barbican.org.uk/take-part/young-creatives/young-film-programmers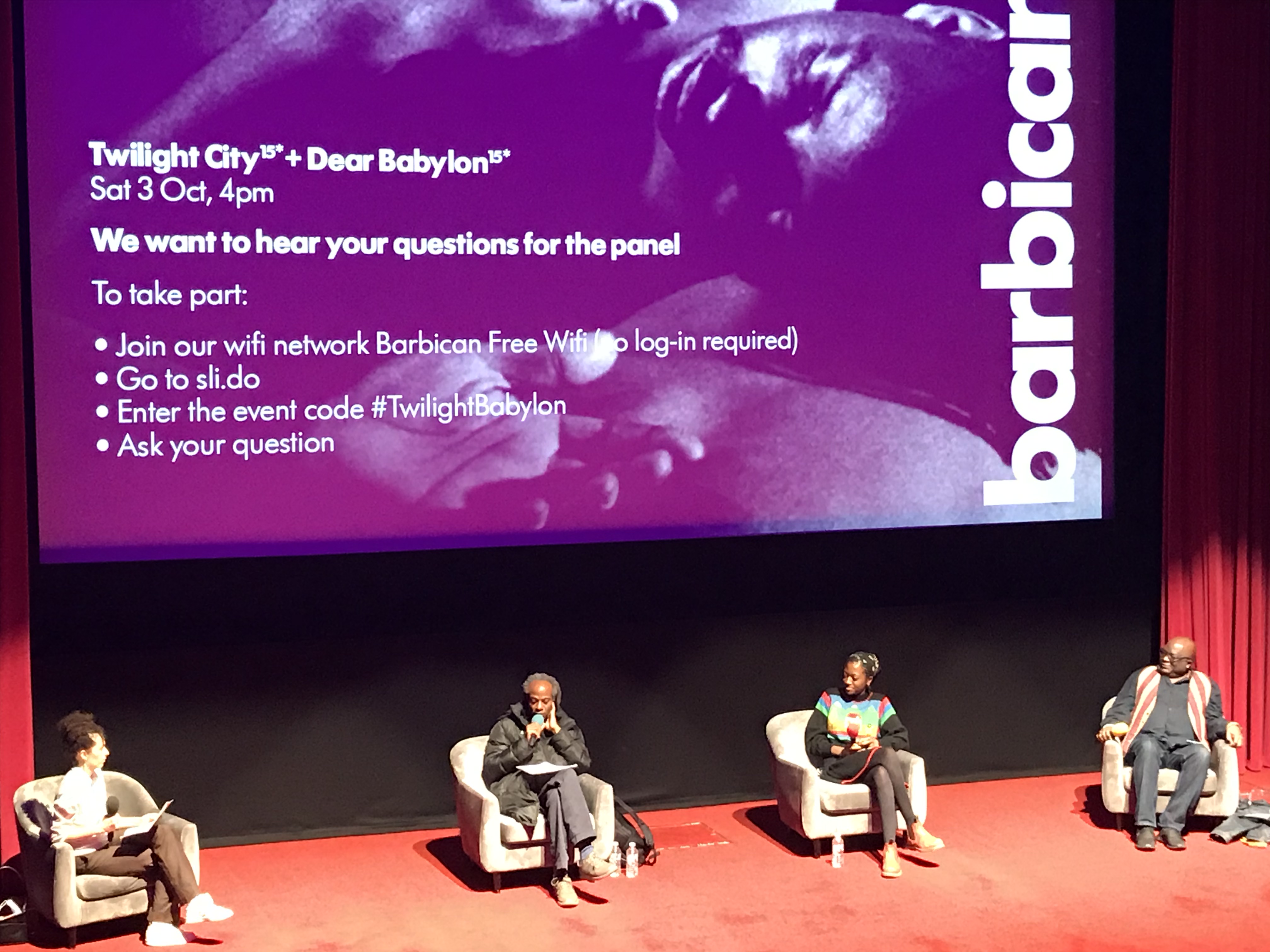 &


Course Leader


Barbican Emerging Curators Lab May 2020

The fruit of our labour:
https://www.barbican.org.uk/whats-on/2020/series/emerging-film-curators-2020




&



Film Mentor

Barbican
Subject to Change
I was Film Mentor for Oliver Cross, Destiny Adeyemi, Timalka Kalubowila & Leo Long

https://www.barbican.org.uk/take-part/young-creatives/subject-to-change-new-horizons

https://sites.barbican.org.uk/newhorizons/#group-Destiny-Adeyemi-72saWSHfKs


First Cut Lab
consulting on editing at final stages Vilnius, Slovakia, Switzerland

including 'AYA' screened in Cannes 2021.


Creative England
I was the iFeature Lab Producer 2019/2020

Devising and producing the framework, content and selection of industry trainers for 3 residential labs running alongside the development of 12 feature scripts supported by BFI and BBC FILMS.

http://ifeatures.co.uk/in-development-201920.html


StoryLab August 2019



October 2019 meetings with distributors, sales agents and exhibitors.


British Council

2019/20 UK / NIGERIA

I was the

Creative Consultant, Facilitator and content advisor for Lagos Film Lab.
Transferring knowledge to empower Nigerian based producers to run Script Development Labs in Lagos for feature films.
In partnership with Creative England.


ScreenSkills

UK
Film Associate 2016

(UK-wide Strategic Skills Body for Screen Industries - Investment, Training, Careers & Research) Fixed-term contract to support Creative Skillset to create impactful training to hit diversity targets.
Projects initiated and supported include THE FILM CREW.

Scuola Holden
2015-2019 Turin, Italy
I devised and ran training in film distribution and festival event creation.
And was their International Scout for trainers and students.
ESAV Marrakech
Teacher Experimentation in Documentary
(BA + MA Film and Graphic Design School, Marrakech, Morrocco)
Scout for trainers.
From 2017, I annually deliver training in documentary filmmaking to MA level students.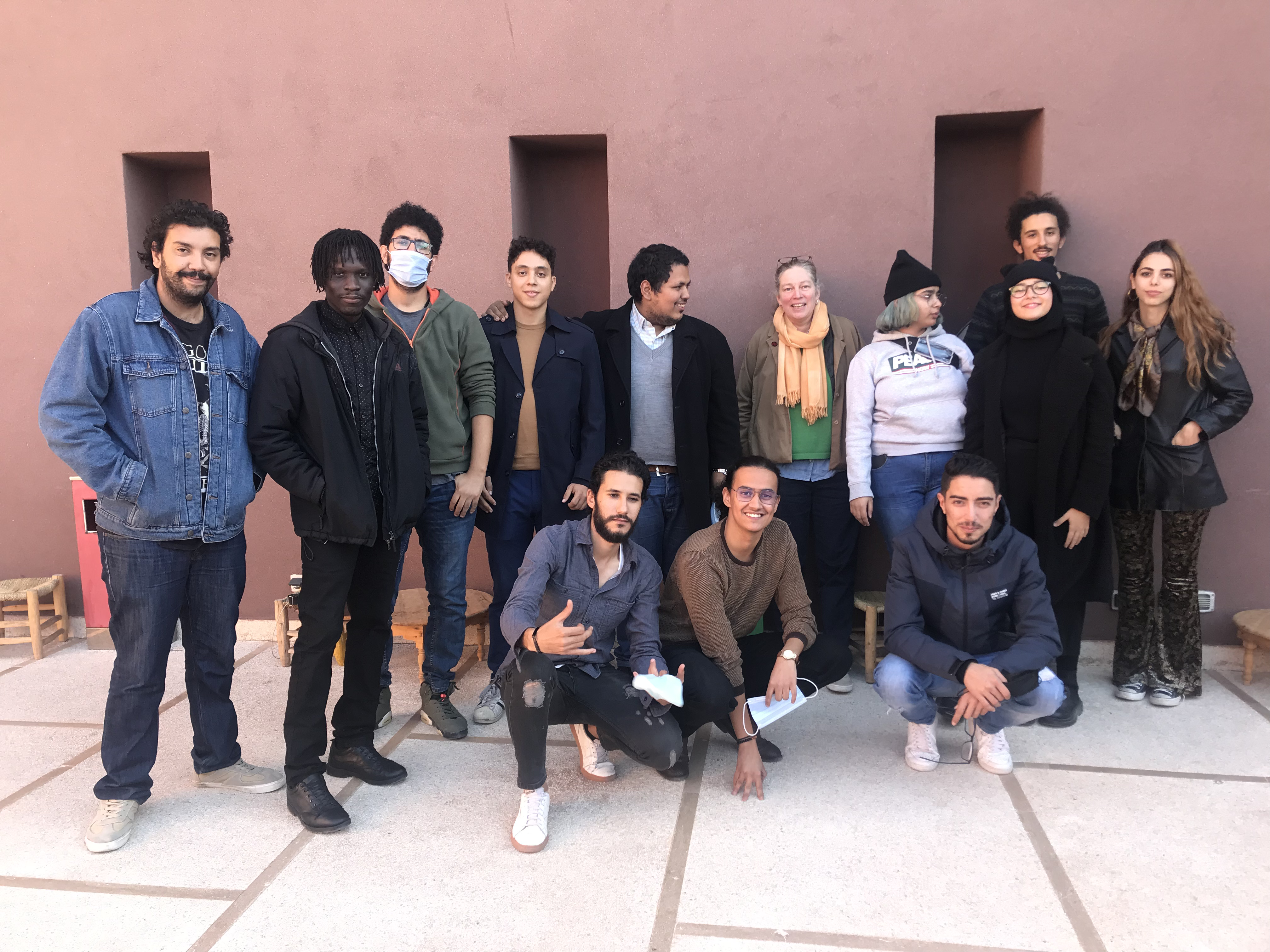 2021



2017

2019


Les Arcs Film Festival
From 2010-2019 I was the Co-manager of the Film School Village (now Talent Village) with Thomas Rosso, annually for nine years, to select and accompany emerging talent from across Europe to attend the Co-production Market at the festival in the Alps.


Festival International du Film Francophone, Namur
Chair for the Ciné Fabrique, film school networking event to celebrate 30th anniversary of the festival. Participating schools from around the world.
EUROMED
Euromed
BEIRUT
MEDIA Expert, viability of the development of a joint masters between ESAV Marrakech, Alba, Beirut and the Tunisia University Film Dept.

EU COMMISSION in the UK
EU Commission Representation in the UK
Producer of over 20 short films to highlight cultural projects supported by the EUCUK, including 6 films about EU Orchestras that were at the time all based in the UK.



Chamber Orchestra of Europe - Director Alexandru Gherman

The Orgelbüchlein Project


Swiss Film ZURICH
Consulting with First Feature Film directors, doc and fiction.


So Film UK
I put together the UK team for the French Film Magazine to launch in the UK. Editor, writers, translators as well as special screenings of films.




SO FILM screening a success, packed audience at the Ritzy Cinema for JIMMY P — with SO FILM UK, Andrew Simpsonand Julien Planté.


Horniman Museum
Curated a day of African short films for their garden.



Unifrance

(Agency for the promotion of French Cinema) Delivery of their annual UK showcase, Rendezvous with French Cinema several years running, including all local logistics.

Screen South
(UK Screen Agency)

Talent Development Manager, scouting and supporting emerging film talent across the region, from Margate to Slough, via Brighton and Canterbury.


Tokyo African Film Festival

&

Africa at the Pictures


Print Co-ordinatorFor several years I worked to support Kenji Shiraishi (Japan) and Keith Shiri (UK) in their important work screening African Cinema.



Keith Shiri, Alain Gomis, Suzy



t

ranslation *written
French to English
- Subtitles
Including : Abbas Fahdel's Yara and Homeland, Iraq Year Zero
Pierre-Emmanuel Urcun & Jean-Baptiste Saurel's Demain C Loin

- Film Scripts / treatments:
La Roya by Juan Sebastian Mesa
Sous Le Beton Roy Arida



interpreting
*consecutive speaking



French to English




FILM


- Press junkets


- FIlm screenings, festivals, on stage Q&A


including : Ladj Ly, Mahamat-Saleh Haroun, Djibril Diop Mambety, Sembene Ousmane, Alain Gomis, Cathrine Breillart, Bruno Dumont, Jacques Audiard, Gilles Lelouche, Audrey Tautou , Marion Cotillard, Jérémie Renier, François Ozon, Sandrine Bonnaire Nabil Ayouch....



MUSIC




- Press junkets




- festivals, on stage Q&A


some musicians I have interpreted for : Salif Keita, Amadou & Meriem, Rachid Taha,

Arditti Quartet...





ART


-Serpentine Gallery events:
Edouard Glissant / Paul Virillo / Jean Nouvel / Alain Robbe-Grillet / Carlos Cruz-Diez /


TRANSLATIONS

BOOKS
The Young Girl Tiqqun
Chapter : The Asymptote of Chance by Birgit Polzer Gerhard Richter 4900 Colours (uncredited!) Translation of Gauguin letters and post cards for Tate Modern Exhibition



Jacques Audiart




Suzy, Neary Adeline Hay, Jo Duncombe, Open City Doc



Suzy, Catherine Breillart, Isabelle Huppert, Claire Stewart, LFF.




Keith Shiri, Sandrine Bonnaire, Suzy



Hosting Q&As

Suzy & Mahamet-Salah Haroun at LFS



Q&A with Ana Ularu and Anca Damien, Rich Mix, East End FIlm Festival 2014


Q&A with Ana Ularu and Anca Damien, Rich Mix, East End FIlm Festival 2014




Kristof Bilsen, Elephant's Dream, Berthadochouse. Tuesday 9th February, 2016




film juries

- Short Waves, Poznan 2021



- Gabes Cinema Fen 2020



Cinemaubit, Bucharest 2013 & President of the Jury 2020 & 2021


Over 21 hours of short films in competition for 14 prizes. Zoom meeting of Jurors:

Cap Spartel Tangiers 2015



Lago Film Festival

2019


Lago Film Festival Jury with Suzy Gillett, Rachel Lang, Camilla Semino Favro and Szymon Stemplewski.


panelist - speaker
Locarno Open Doors
Carthage Film Festival

Carthage Film Festival Panelist.



pundit


https://www.bfi.org.uk/films-tv-people/sightandsoundpoll2012/voter/73

https://www.timeout.com/london/film/why-breathless-still-shines-at-fifty-1






CHAIR OF BOARD OF LONDON SHORT FILM FESTIVAL